Session Blond Ale – a beer full of sunshine!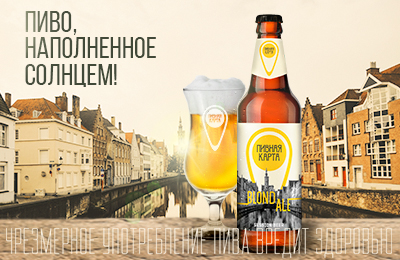 With the arrival of the warm season we want a light beer, which perfectly quenches our thirst and refreshes. Minsk brewing company JSC "Krinitsa" presents a summer novelty from the series "Beer List" – Session Blond Ale. Session Blond Ale will take you to the picturesque Belgium, which is rightly considered one of the world leaders in beer production and consumption. Belgians have been carefully preserving and developing the national traditions of brewing for many centuries.
Lager ale is one of the youngest and most popular styles of Belgian beer. What is sessional blond and how does it differ from pale ale? True connoisseurs of Kraft know that traditionally Belgian blond has medium strength, intense hop bitterness and is characterized by malt notes. Clean, transparent, without aggressive flavors, such beer has a balanced body and is easy to drink.
The sessional blond ale retains the stylistics of Belgian beer, but contains a smaller percentage of alcohol. Relatively low strength and high drinkability make it possible to enjoy a foamy drink even on the hottest days.
Session Blond Ale is a welcome addition to the "Beer List" collection. Created as an alternative to the classic lager, the new product has the main features of blond ale. Those who are ready for experiments and crave originality will like this summer. Water, malt, hops and yeast were used to make the beer – nothing extra. The most important ingredient of the sessional variety was a special yeast for Belgian ales. They contain fruit esters, which give the beer a unique aroma. The beer is refreshing and clean, with spicy notes and fruity hints in the taste. Sessional variety is characterized by tartness, light bitterness and soft malt sweetness in the aftertaste. Its alcohol content is 5%, density 12%, IBU 10.
If you fill the glass and hold it up to the light, you get the feeling that the transparent drink catches the rays of the sun. Beer, reflecting them through the glass, beautifully glitters and shimmers in the sun. Subtle aroma, light body, moderate foam cap – all this is Session Blond Ale. A simple and elegant craft brew that is perfect for the summer season.
Session Blond Ale is a beer filled with sunshine!