Minsk brewing company OJSC "Krynica" congratulates you on the Birthday of our beloved capital – the city of Minsk!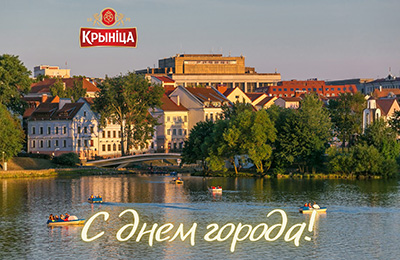 Undoubtedly, Minsk is one of the best cities: modern, well-groomed, interesting! And it means something special to each of us. May our dear capital prosper, develop day by day, make its guests and residents happy, and give comfort to our hearts.
We wish everyone to find happiness in this city, to find love, tranquility and become successful in their business – because Minsk creates excellent opportunities for implementing any grand plans!
Happy City Day, our incredible capital! We wish peace, kindness and prosperity to Minsk citizens!